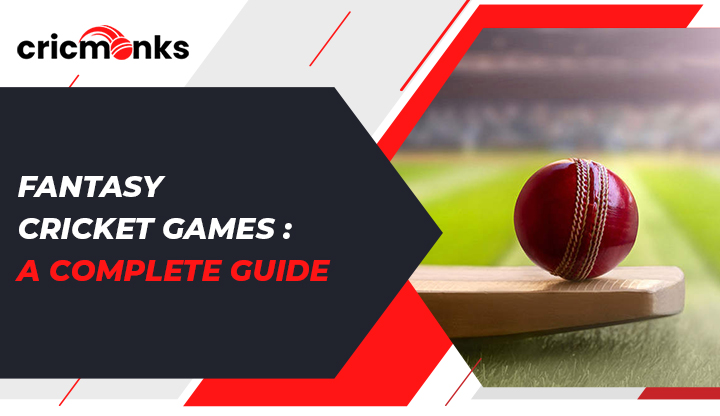 Fantasy cricket is now an integral aspect in the field of online or internet gaming. The progress of technology and the existence of numerous platforms that give users with a plethora of features and advantages have taken control of the gaming business, especially in India, where the bulk of the population is also endowed with a lot of younger people. In India, cricket is a cult, and no match passes without a cricket fan's participation. In the past few years, the physical game has given way to a cyber version. You have become the participants, or, to be more precise, the judges. The notion of Fantasy cricket has swept the cricket world. The fundamental concept dates back a long time, but participating in a single game of cricket in the Fantasy world has shown to be a great hit. There are loads of new fantasy gaming platforms popping up all over the globe. With real cash on the line, the marketplace has everybody 's interest. For cricket fans, comprehending and participating in the game is fairly simple because it just requires knowing the foundations of the match and staying on top with all of the newest statistics on the subject. So, if you're a novice to fantasy cricket, we've put up a comprehensive guide loaded with fantasy cricket guidelines and strategies to help you understand all there is to know about the sport.
Fantasy Cricket: Get Started with Basics
Fantasy cricket is a digital game in which you may participate in forthcoming matches, building an independent team by picking real cricketers as team members, and score points depending on their performances. The game is entirely legal to play in India because it is a game of skill and intelligence along with luck in which each participant must think and utilize talents to build fantasy teams in order to win leagues and real cash. This form of game is done online, hence the term "online gaming." Here, we construct a virtual squad that plays in the real world and earns points for us. It is critical to choose the proper players and to provide them the support they need to succeed. The players in the game should create a virtual squad by selecting the top performing players from a pool of 22-25 genuine cricketers from the forthcoming match. You receive cash rewards if you are one of the leading scorers in that game. Let's look at what a fantasy cricket team is and how to create one.
The Legality of Fantasy Cricket in India
Although the ambiguity over what fantasy cricket is has been resolved, it is critical to note that fantasy cricket in India is fully legal. Even though betting sites are not permitted in the country, fantasy cricket is not the same as cricket betting on a specific event. To compete and win money in fantasy cricket, you must have a higher degree of talent and expertise in the sport. The existence of more than fifty fantasy sports apps justifies the legalization of fantasy cricket in India. Furthermore, the winnings are subject to taxation under the legislation. There are several contests depending on the amount of money you want to win. Big leagues or multiplayer leagues are the way to go if you want to make more money with less commitment. Head-to-head competitions with a 50-50 chance of winning are the safe bet. In retrospect, one could question the use of fantasy cricket. There are two main reasons for this: the motivation of earning money via your cricket expertise and increased experience. You might win hundreds of rupees on any fantasy website by putting your expertise to good use. Fantasy Sports are completely legal, according to the Indian Federation of Sports Gaming (IFSG). Fantasy Sports are classed as a "Skill Game." However, some state laws in India, such as Telangana, Odisha, Sikkim, Assam, and Nagaland, may differ. The outcome of the fantasy game battle is unaffected by the success or defeat of any single team in the real match. As a result, fantasy games do not entail any betting or wagering. Fantasy sports, which rely on the talent of participants to predict the outcome, are not considered bets because they do not rely on fate or fortune to triumph.
How to Start Playing Fantasy Cricket?
The first step is to download the fantasy cricket application in order to begin playing the game.
After installing the app, sign up with your email address or phone number. Once you launch the fantasy cricket app, you will see a list of future matches that you may participate in.
You may choose any match and begin creating your virtual squad by picking the cricketers who will be playing the contest. You must choose 11 individuals from a pool of 22-25 eligible players, as well as a captain and vice-captain for your squad. The captain is worth twice as many points as the other players, while the vice-captain is worth 1.5 times as many. As a result, you should pick these two guys cautiously. You may also create numerous teams for the same game, each with a distinct set of players, to enhance your odds of winning. Each player is assigned a rating and a number of points; for example, 15 points are given to the players ranked A while 3 points are given to the players rated G. The aggregate ratings of the players you choose should not be higher than the tournament limit. The most important aspect of the game is selecting our fantasy cricket squad.
You must select 11 players from both teams. All-rounders and wicket keepers are favoured since they can score points in both innings. The selection of batsmen and bowlers is influenced by their recent form, the type of the pitch, and the circumstances. These services also allow us to make adjustments to our team before the game starts. In addition, no one else may see your team well before the time limit. There is no limit as to how many contests you can enter in fantasy cricket. You may participate in several ongoing competitions such as Grand Leagues, Small Leagues, and Head to Head tournaments.
For the convenience of all participants, each contest has a modest or cheap entrance cost. You can enter numerous competitions to enhance your chances of being successful, and must exercise caution when selecting the matchups. It's a good idea to play matches about which you're knowledgeable and comfortable in your abilities. Completing all matches typically results in more losses than wins.
Have fun with the game. After you've created your fantasy team and entered the contests you want to participate in, you can simply watch the match as your team earns credit for you.
Step by step guide to making a fantasy cricket team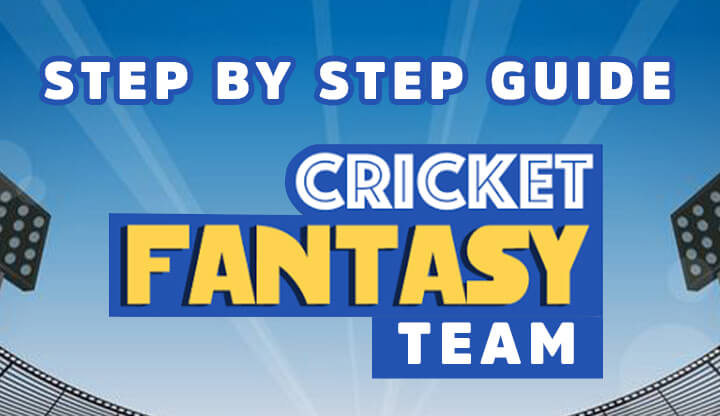 Step 1: Analyse the efficiency of each player.
The first stage is to assess each player 's ability before forming a squad and choosing players for an upcoming game. Players should be chosen primarily on their present form rather than their total reputation. A player who had a strong record a few years ago but hasn't been playing well recently, for example, isn't worth considering in your fantasy squad.
Step 2: Start your study.
For each match, do your homework. Aside from researching the players, you need also be familiar with the field and weather changes. Your player selection approach should be determined by the type of pitch used in the contest. For example, a flat pitch is advantageous for batters, therefore you must include more batters in your squad. You may also make informed selections by analyzing the most recent games played on that surface.
Step 3: Choose a captain and a vice-captain.
The captain and vice-captain are the most essential players on your fantasy squad since they score more points than the other members. The captain receives 2x points, while the vice-captain receives 1.5x points. Selecting all-rounders as captain and vice-captain is a safer option since their batting and bowling abilities may salvage the game.
Step 4: Choose your top-order batters.
When picking batters, it is best to go with the top order batsmen, even if a good batsman is set up in the fifth or sixth place. This is due to the fact that batsmen who are not in the top four may not get sufficient balls to play and gain points. As a result, there is little purpose in picking batters who aren't performing in the top order.
Step 5: Select your bowlers.
The next stage is to choose your team's bowlers. Cricketers with a high economy rate may be considered, but they may not make a champion team. Select wicket-taking bowlers, even if they aren't particularly good at making runs, to build a powerful squad.
Step 6: Choose at least one capped player.
Uncapped players are individuals who have yet to appear in an international match for their team. An uncapped player is your team's black horse, which you may employ as a wild card.
To fill this role, you might choose a bowler who bowls in the middle overs or a wicket-keeper batsman.
Step 7: Keep an eye up for expert predictions.
Finally, even if you are comfortable in your team, you should constantly keep an eye on expert projections. There may be last-minute alterations before the match, and you should be ready to make the appropriate alterations to your team as a result. Even before a match, you must also keep up with cricket advice, headlines, and other key information.
Types of Fantasy Cricket Contests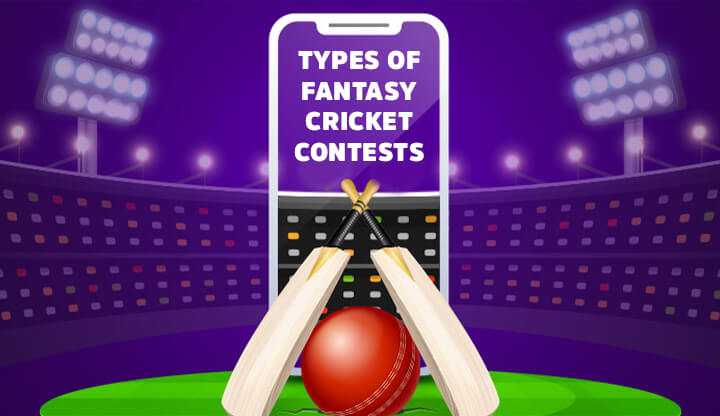 Thousands of contests are held on these websites every day. Here are a few standouts:
50/50s
A 50/50 fantasy sports game has many contestants, with the top 50% of the entrants winning money. Each participant with a score in the top 50% of the field receives an equal portion of the prize fund. Entrants with scores in the lowest half of the field receive nothing.
Head-to-Head
The most basic form of the game is head-to-head. It only has two players, and one of them will be crowned champion. The winner receives the full reward, with the loser receiving nothing. This type of league offers the best odds of winning a contest, with a 50% chance of success.
Winner Contests
It is the following stage in the Head-to-Head procedure. This type of tournament often comprises more than two players but fewer than five or six. Because all players combine their entry fees and only one emerges as the winner, the term "Winner Take All" was coined. The odds are lower than in Head-to-Head (33% vs. 20%), but the rewards are higher.
Medium Contests
Some leagues include between 30 and 300 participants and fall between Winner Takes All and Grand Leagues. The number of winners rises here as well, but the odds of winning the most money are slim. These tournaments lie midway between the two main divisions.
Grand Leagues/Mega Contests
Everyone tries their luck in the Mega Leagues. These are massive contests with possibly millions of participants. The ultimate reward is very high with this many players, yet the probability of winning is quite low. All you need to win this type of league is outstanding selection and a very, very lucky day.
Fantasy Cricket Predictions
Yes, good fortune and success plays a role in fantasy cricket , although there are a few other variables that might propel you to the ultimate prize. Building a team on a whim can win you some matches, but there are a few factors you need to know if you want to win consistently .
Following the launch of the T20 event, match predictions has become a popular activity. Furthermore, this is understandable because many supporters want to know if or not their favourite club will win the next game. However, considerable research must be conducted before formulating a prediction for today's cricket game. It is virtually difficult to forecast cricket matches without appropriate analysis. However, if we attentively monitor the bilateral series, domestic competition, or international tournament, adequate analysis is required to forecast a game of cricket.
It requires quite a bit of effort to make accurate cricket predictions. New balls, new tactics, and new players are just a few of the factors you'll need to keep in mind when you make the cricket predictions. It is a never-ending process of learning and improving your techniques. There is a reason why bookies constantly make money: they are better at calculating odds and making predictions than most individuals.
IPL Fantasy League: The Most Popular in India
There are numerous online fantasy cricket leagues in the current environment, much to the pleasure of Indian fans. While international match battles are usually well-attended, matches featuring associate states such as Oman and the UAE are also gaining popularity.
While ODI and Test fantasy games are more interesting and difficult, T20 tournaments are the buzz of the town. Fantasy users are eager to capitalize on opportunities ranging from the IPL Fantasy League to the Global T20 League. The Indian Premier League is the world's most viewed competition. As a result, the IPL Fantasy League is the most popular, however the others are gradually catching up. While people were asking what Fantasy Cricket was a few years ago, the cricketing community had come a long way in building more buzz for the game. The Big Bash Fantasy League and Caribbean Premier Fantasy League are also highly popular among the general population, with worldwide players such as AB de Villiers and Steve Smith participating.
The Pakistan Super Competition (PSL), the final T20 franchise league staged before the COVID-19 epidemic, is also a keenly followed league, with the finest of Pakistan fighting for the prized title.
Best Fantasy Cricket Apps in India
Here are some of the top fantasy cricket apps that are popular in India, all of them have amazing features and offer players an enjoyable playing experience.
Dream11
Dream11 is a popular Fantasy Cricket app, featuring brand advocates such as MS Dhoni, Jasprit Bumrah, and Hardik Pandya. Dream11 has over 11 crore users and pays out more than 25 crore in prizes every day.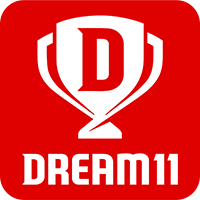 Paytm First Games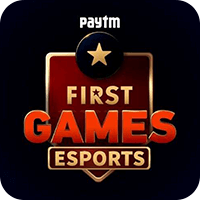 Paytm First Games, a handmade application from the house of Paytm, is one of the finest cricket fantasy applications in India in 2021 that you should at least try once. With Sachin Tendulkar as its brand ambassador, we know the game is safe since Sachin has never sold poor or harmful items to the community.
MPL
MPL, which stands for Mobile Premier League, is yet another of the Best fantasy cricket apps in India in 2021, with Indian captain Virat Kohli as its brand ambassador. If you wish to play fantasy football, fantasy cricket, or fantasy basketball, you may do so on this platform, along with a variety of other games.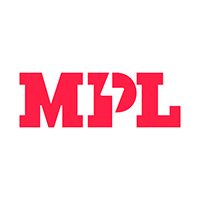 My11 Circle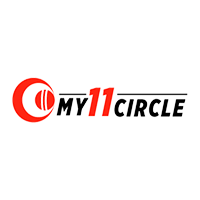 Those people with an interest in fantasy cricket platforms will be familiar with My11 Circle. With Sourav Ganguly, President of the Board of Control for Cricket in India (BCCI), as its brand ambassador, as well as Rashid Khan and Shane Watson, it is clear that it is also one of the most reputable fantasy cricket applications in India.
Gamezy
Definitely one of the finest fantasy cricket apps in India in 2021, Gamezy, while being a relatively new platform, provides some of the greatest features such as a low withdrawal limit and a multitude of games to select from aside from Cricket.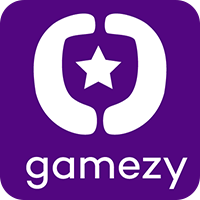 MyTeam11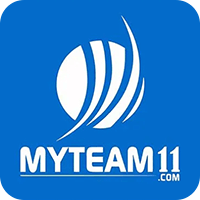 MyTeam11 is a distinct top 10 fantasy cricket app on any catalog trying to cover this subject, as is Virender Sehwag, one of the most famous Professional cricketers. MyTeam11, which is available in nine different languages, is one of the most accessible platforms for the Indian people.
Tips to Win Fantasy Cricket League Match
Putting together a well-balanced squad can help you win some cash. But, it is unlikely to help you win large sums of money in big leagues.
Do not choose more than one player from the same team. There is a regulation that states that participants can only choose seven cards from one side.
The same may be said of batsmen. People prefer to select batters over bowlers and all-rounders. Both are equally essential and have the potential to win games.
If you run out of money in your fantasy platform wallet, utilize bonus codes to get more credit. Even though you can immediately take the bonus cash, you can utilize it to raise funding.
Be imaginative with your fantasy options. Picking the top eleven players on paper may not be a winning strategy. With the nature of cricket being unpredictable, taking risks will pay off.
Be informed of the starting eleven and choose players who will be competing in that event. There is no purpose in selecting players who will be benched for that match.
While a player's form is a superior statistic in a fantasy game, a balance between form and ability must be struck.
Fantasy gamers make the apparent error of selecting players based only on their performance in the previous match. Before selecting a fantasy squad, it is also important to identify the player's ability as well as the rivals.
Although a fantasy team relies on all of its players to succeed, the importance of selecting the appropriate captain and vice-captain cannot be overstated. The captain receives double points, while the vice-points captain's are increased by a factor of 1.5.
Pitch conditions are extremely important in each match. You must determine if the pitch is high-scoring or low-scoring. Based on this information, you may be able to strike a better balance between selecting more batters and bowlers.
Picking teams when terrible weather is predicted is a difficult task. Even if you have the right squad and set-up for a complete game, rain will derail all of your preparations. Users of fantasy sports should be aware of the weather conditions ahead of time.
Also Read: Unorthodox Shots In Cricket – Nikita Vijay Story – Sachin Tendulkar Century List