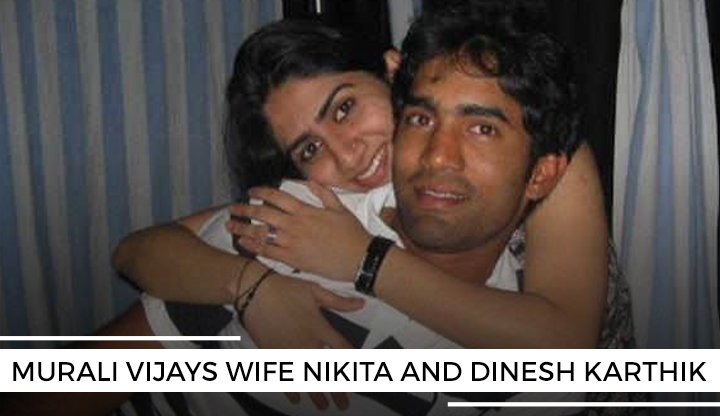 Dinesh Karthik is one of those players who have made it to the top 15 players in the ICC Cricket World Cup 2019 in England and Wales. When he marked his presence in one-day international debut, he achieved a remarkable track record of 91 ODI matches and secured an impressive score of 1738 runs on 2358 balls at an unprecedented strike rate of 73.72. No could match up to his score which he managed to set in the first 21 innings.
He has forged a successful career as an Indian wicket-keeper. At the age of 17, he made his debut in 2002 in the match between Baroda and Tamil Nadu. But had to eventually drop out owing to his poor glovework. During 2003, he was included in the Ranji Trophy Team where he obtained a total score of 438 runs and managed to take 20 catches behind the wicket. Because of his successful feat, he was allowed to participate in the 2019 Cricket World Cup
Karthik's ODI career
In the One Day International debut against England, he amassed a total of 1738 runs at an average of 31.04 where his individual score was recorded as 79. However, he could not keep up with his record for a long time as he was replaced by Mahendra Singh Dhoni.
IPL Career
He plays for the Kolkata Knight Riders as the captain of the team. His track record was a total of 3654 runs at an average of 27.06 consisting of 18 half-centuries. His highest score till date is 86 runs.
T20I Career
His T20 career kick-started when he made his international debut against South Africa and managed to make India win their first T20 match by 6 wickets. And from then onwards, he represented India in multiple matches. His latest record includes a total of 399 runs with a strike rate of 143.53
Test Career
His first test match took place at the Wankhede Stadium where he competed against Australia. He secured a run of 1025 runs in a total of 26 matches which consists of a century and seven fifties. His highest score till date is 129 runs.
But apart from his remarkable cricketing career, he also is known for having a tumultuous marriage with his first wife Nikita. After getting divorce, his wife found new love in Murli and hitched into a healthy communion. Let's go through the newly found promising marriage between Nikita and Murli in details
The Love Triangle: Karthik vs Vijay vs Nikita
The love story between Nikita Vijay and Murali Vijay is straight out of a Bollywood movie. Nikita Vijay is the ex-wife of Dinesh Karthik. Sources say that the relationship between Nikita and Dinesh became strained due to his wife's affair with Murali. The divorce has been done mutually and amicably, raising many eyeballs in the cricketing community. Now, Nikita is happily married to Vijay and has three children. So is Kartik. His union with the famous squash player, Deepika Pallikal brought bliss and happiness to their conjugal life.
How did Nikita and Dinesh meet?
Nikita and Dinesh were childhood sweethearts. Both their fathers shared a really good friendship. The duo were best friends and shared a meaningful bond. It was until the age of 21, both of them decided to tie a knot and spend their lives together. Initially, their marriage was filled with moments of joy and happiness. Nikita accompanied her husbands on important events and occasions.
But slowly, their marriage started becoming sour in 2012. Karthik came to know about his wife's affair. He had to eventually call off his 5-year-old marriage and file for a divorce. It caused quite a stir among the fans. Tabloids and Paparazzi started spreading rumours and gossiping about this issue. Things became even more complicated when Nikita became pregnant during their time of divorce. Being mature adults that they are, both of them did not pay attention to the gossip and moved on in their lives.
Nikita settled down with her beau. Meanwhile, Karthik experienced some pretty big lows at his game. It was majorly because of the affair and media attention. He could not concentrate on his game. Luckily, he had the opportunity of a lovely encounter with Deepika Pallikal. Both of them clicked well and tied a knot. It's good to see that both Nikita and Dinesh found happiness in their spouses.
Present Life with Vijay
Nikita gave birth to a lovely boy called Nirav. This was debatable as the identity of the father was unknown. But over time, she gave birth to a girl Eva and third son Aarav. In fact, during her third pregnancy term, she was a part of a maternity photo shoot for Amrita Samant based out of Bangalore.
She is very active on social media and has around 30 k followers. She regularly posts on Instagram about their daily life. She extended support to her husband for the 13th instalment of IPL even though Chennai Super Kings did not work well.
What does Nikita do?
Nikita is a businesswoman. She is an interior designer. She is a fitness enthusiast and inaugurated Tatva-a fitness centre promised for healthy living. You can have cool Yoga sessions, energetic dance sessions and tranquil meditation classes catered towards keeping people fit. Along with this, she launched a premium baby clothing line called Eva.
How did she Support Vijay during his Cricketing Journey?
Nikita has been a great source of strength for her husband. She has always been there by his side. Through thick and thin, she cheered for him during his ups and downs, high and lows, etc. Such is the love and affection towards her husband. Vijay is lucky to have such a person in his life. He can count on her whenever he is in trouble or hardship.