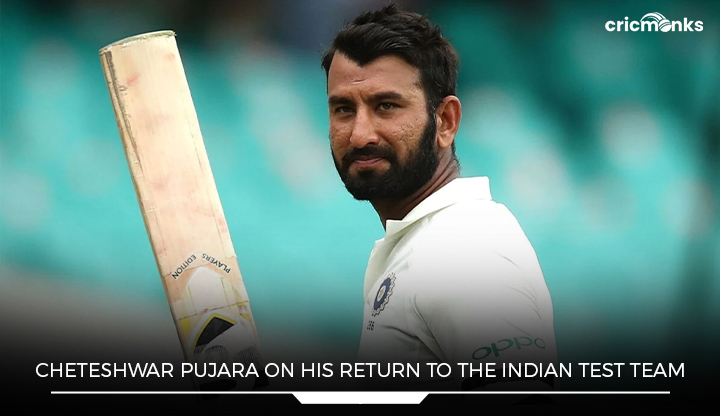 Cheteshwar Pujara has been picked to India's side for the delayed fifth Test with England following some strong performances in the County Championship 2022. The right-hander marked 720 runs to his name from the five Division Two matches for Sussex, including four hundred at an average of 120. The seasoned batsman will now attempt to reclaim his place in the team after being left out of the selection for the former domestic series against Sri Lanka.
Notwithstanding their terrible performances for India over the previous two years, the BCCI did give him and Ajinkya Rahane central contracts a few weeks ago and informed them that the options were still available. Pujara was unable to find a franchise that was interested in him during the IPl auction, and his choice to play County cricket turned out to be a godsend, as he returned with his legendary touch.
I said yes to the county because I wanted my old rhythm back: Cheteshwar Pujara
Pujara said that after rejoining the Indian team that he would not have received playing time regardless of being selected in the IPL 2022 bidding and that his county spell had restored him with his former stride. He stated that he was enthusiastic about returning to the Indian team and described how his belief grew once he began playing County cricket. He went on to say that he was always only one huge performance away from putting everything back together.
"You can say that now in hindsight. Had I been picked by an IPL team, there were major changes that I wouldn't have got any games. I would have just gone (to nets) and practiced. Getting match practice and practice in the nets is always different. So when the county thing happened, I just said yes. The major reason I said yes to the county (stint) is that I wanted my old rhythm back," Pujara told