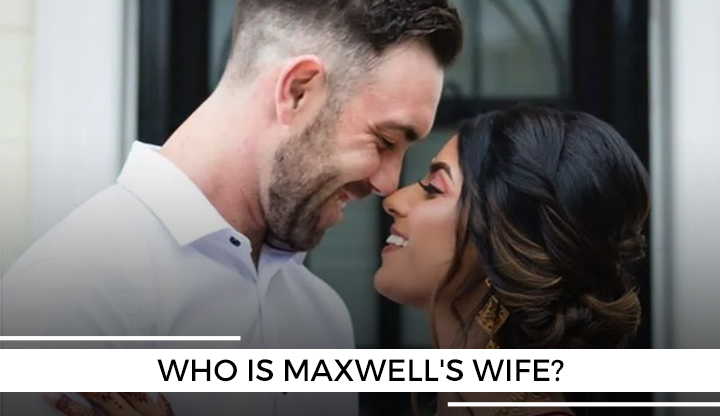 Glenn Maxwell's ability to blend athleticism and instincts has proved to be a game-changer in the modern limited-overs game series. He has proved time and again his mettle on the ground. He is called Big Show as he pulls off all the shots with ease and gusto. For some audio and text commentators, their job becomes difficult as he strikes some indescribable shots that cannot be always expressed in words. His unorthodox and unconventional gameplay has taken his fans and the cricketing community by surprise and intrigue.
Even though he is known for being unorthodox on the field, his claim to fame was a conventional journey whereas a 22-year-old rookie player, he traded his way through the fastest fifty in the history of domestic One-day in Ryobi cup. He continued with his outstanding performance and had shaken the African and Indian sides to the core as he scored 59-23 for India and 110-52 for South Africa.
He continued with his impressive stride in ODI and T20I debut with his sheer consistency. His outstanding all-round performance scored him a 56 against Pakistan in his second ODI. But despite all this, the spotlight did not shine on him as he could not establish his dominant position. But thanks to his past records and performances and in domestic and international cricket, he was selected for the 2012 World T20 in Sri Lanka.
Although Maxwell continued putting up an impressive show in the limited-overs format, he could not prove that same kind of prowess and talent with his bat. Which is one of the reasons why he was dropped out of the test match in Mohali. He was presented with another opportunity in the final test in Delhi. Here also he could not prove his skills with his bat and eventually was dropped.
The Big Show became the talk of the town as he signed a $1 million contract with Mumbai Indians. In 2014, he shifted to Kings XI Punjab and struck a record of securing seven fifties in the tournament. He soon rose to the ranks of the powerful players and became a fierce competition for other captains as beyond the boundary, the man was hitting one after the another that went beyond the rope.
His selection in the 2015 World Cup instilled in him a new sense of confidence and determination as he responded in the field by scoring 324 runs on an average of 64.8 and establishing an unprecedented strike-rate at 182. His incredible record of 145 off 65 balls against Sri Lanka in T20I is the second-highest score that no one has yet to beat in the history of T20I
Maxwell established an impressive streak in the 2015 World Cup where he regained Australia's title glory. His record-breaking century including three fifty-plus scores in a total of six innings makes him one of the influential players of all time. His all-roundness puts him on top of the charts and an enviable asset that cannot be traded off very easily. But he has had a lot of ups and downs in his international career as his mental health issues started taking shape. However, he gained form and confidence in the World Cup that has given a good chance for Australia to go deep. In the midst of all this, his affair with an Indian girl started taking up space for mainstream gossip. Let us also explore the much clandestine love story between these two lovebirds.
Who is Vini Raman?
The Australian cricketer's wife has caused a stir among cricket lovers.
Especially among the Indian community. Why? Because she is of Indian descent. Now times have changed and people are becoming more accepting of inter-faith marriages. But still the union of a famous white cricketer and an Indian woman is enough to grab eyeballs and attention in our society. But who is Vini Raman? What exactly is the buzz around? Let's find out.
What does She do?
Vini Raman is a South Indian but was born and brought up in Melbourne, Australian. Living the best of both worlds, she completed her high school and college in Melbourne and like any other Indian kid, pursued medicine as her vocation. It is reported that currently, she practices in Melbourne. A true Piscean at heart, she enjoys her life as a pharmacist and fiancee of this cricketer. It is also said that her younger sister is as pretty as she is.
The Beginning of a New Love Story
Now, this is the main part of the story. You must be all curious about how these two lovebirds met? Well, according to the sources, they met at a match of a big franchise league where Maxwell was playing for the Melbourne Stars. It was love at first sight. After the match, the couple was spotted in so many events. They regularly posted pictures of them being together on their Instagram. This really made people, especially Maxwell's fans very curious. They graced the Australian Cricket Awards together, looking stunning and great together. The Paparazzi and media immediately caught on to this recent development and started digging into this further.
The Engagement
The couple has been together since 2017. Since their first meeting, they knew they are perfect for each other and wanted to spend their life together. In 2021, the couple got engaged. Donning elegant Indian outfits, both of them looked stylish and fashionable. The engagement was done in complete desi style. Vini took to her social media and informed people about their ring ceremony. She expressed her gratitude and love for the families, people and Maxwell's fans and thanked everyone for accepting their love. Both of them are eagerly excited about their marriage and are looking forward to it. However, the dates for marriage are yet to be confirmed.
Maxwell on His Fiance
Glenn Maxwell, who goes by the nickname, Big Show, was going on a downhill during his tenure as a sportsman. He had some mental health issues that were not letting him focus on his game. The first person to share his emotional turmoil was Vini. He credited her to be a pillar of strength in his life. She was there for him by his side and handled his mood swings very well. The second person he confided was his confidante named Michael Lloyd, a guy he knew from his training academy. They are companions and Maxwell shares everything with him. This just proves that Vini loves her husband and offers unconditional emotional support to him. There is so much love between these two. Glad to see how Glenn cherishes her fiance's presence in his life.
The Hilarious Birthday Letter
Vini shared a beautiful and humorous birthday letter to Glenn on his recent birthday. She penned down her lovely thoughts for her future husband and thanked him for being there with every part of her journey. She is glad to find someone with whom she can share ups and downs, joy and sorrows, highs and lows, etc. The letter symbolised deep love and affection for Glenn.
Maxwell's Relationship Secret
During the lockdown, Vini took to Instagram to answer fan questions about their relationship. They ranged from who is a good cook, who proposed first to who what their secret was towards a healthy relationship. She gave relationship advice to her followers saying that trust and communication are two important aspects of any fulfilling relationship. She was glad to find a partner like Glenn who can share anything with her in full confidence. Going through her Instagram, she loves to post pictures with him, doing random stuff. They even rock together in the pictures.
Maxwell-Vini Proposal Gone Wrong
Glenn wanted to throw an amazing proposal but it did not go as per plan. He wanted to hide behind a tree in the park and surprise her with his proposal speech but there were kids and people started to think he was some local creep, so he had to call off his plan.