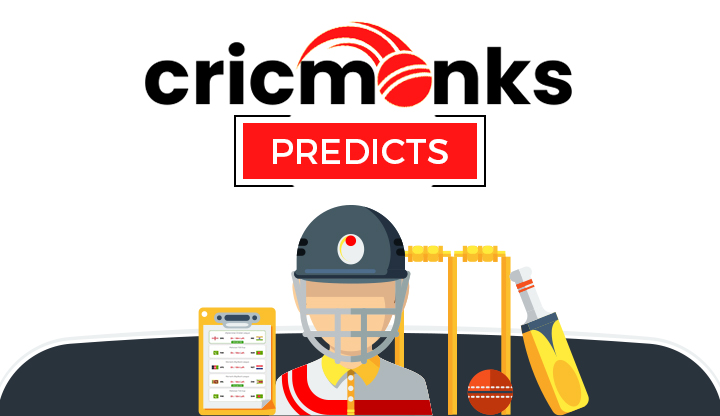 The ECS T10 Kiel 2021 is going to witness a major clash when the MTV Stallions take on the SG Hameln. The much-awaited encounter will be held at the Kiel Cricket Ground on the 1st June 2021 with the 5th and the 6th match set to take place at 12:30 PM and 2:30 PM IST respectively.
Brief Introduction
The clash between MTV Stallions and SG Hameln is widely talked about for a whole bunch of reasons. Apart from being the first match for SG Hameln, it is also quite interesting to see how they will go about with their gameplay when they come against a mighty team like the Stallions. Praised for their quick responses and effortless mode of gameplay, the Stallions are setting things right and coming after a 39-run victory over First Contact.
As a result, all eyes will be on SG Hameln to understand their approach and how they are going to fight it out with the Stallions.
Pitch and Weather Report
Examining the pitch and the weather conditions is quite important, if you wish to form a balanced squad. Due to that, the conditions at the Kiel Cricket Ground need to be explored and by doing so, you will understand that it provides decent support for batsmen. Yes, that's right. The pitch ensures sufficient support for the batsmen but also helps bowlers gain a few rewards. As a result, it is more or less like a balancing act that you need to follow.
Apart from that, the weather report comes together with the temperature expected to be around 18℃. The humidity is at 51% and a 10km/hr speed is expected. Thanks to that, the conditions seem to be a welcoming reward for both these teams and it all depends on who grabs the bigger piece of the cake.
Average 1st Innings Score & Injury Updates
The average 1st innings score at the Kiel Cricket Ground lies at 68. But when it comes to the established records, 60% of the matches have been won while chasing. Due to that, the condition is tricky and your decisions need to be aligned with the toss.
On the other hand, there are no injury updates so far and one would hope the same to continue for the rest of the tournament.
Probable Playing ⅩⅠ
MTV Stallions – Asghar Amarkhil, Thomas McGuinn, Brijesh Prajapati, Deepak Tandon, Basit Orya, Gaurav Singh-Rathore (Captain), Prakash Singh, Sachin Mandy (Wicket-Keeper), Sasanka Sanka, Srinu Tumpara & Ujwal Gadiraju.
SG Hameln – Indika Gunasekara, Thusitha Ratnayake (Captain), Romal Barakzai, Mudassar Iqbal, Safi Rahman, Akila Rajapakshe, Muneeb Mohammad, Ankit Tomar, Bandara Chamila, Atta Rahman & Zarif Gul Mumand.
The Captain
Picking a captain helps all your squad formats get completed and you will be able to make the most of it, if you choose wisely. For that purpose, there are two names that need to be a part of your list and they are Basit Orya and Sachin Gangareddy. Both these players have done exceptionally well and brought their team to the forefront. While Orya's 59 runs from the two innings is widely talked about, Gangareddy's 52 runs are not forgotten.
As a result, both these players have all it takes to be a part of your squad and you need to consider the same. However, when it comes to 2-player, you need to include Akila Rajapakshe and balance the process altogether.
2-Man Squad – Basit Orya (Captain) & Akila Rajapakshe
Other formats like 3-man squad and 4-man squad will view a few more additions and those are critical to boost your squad. As you mix the team with Sachin Gangareddy, you must never forget the likes of Ujwal Gadiraju, Atta Rahman, Gaurav Singh Rathore, Suraj Lal Putta Motilal, Anas Altaf and Aqib Naseem.
3-Man Squad – Sachin Gangareddy (Captain), Ujwal Gadiraju & Anas Altaf.
The rest can be added for a 4-player squad with captaincy being bestowed on Gaurav Singh Rathore.
4-Man Squad – Gaurav Singh Rathore (Captain), Atta Rahman, Suraj Lal Putta Motilal & Aqib Naseem.
ⅩⅠ Player Squads
A complete playing ⅩⅠ needs to include the best of the best and there are no excuses for the same. By monitoring their performance and examining the rest, you should come up with a playing ⅩⅠ that looks like the following.
11-Man Squad No.1 – Basit Orya (Captain), Sachin Gangareddy (Vice-Captain), Muhammad Mudassar, Brijesh Prajapati, Sasanka Sanka, Gaurav Singh Rathore, Suraj Lal Putta Motilal, Aqib Naseem, Prakash Singh, Hamza Mahmood & Ankit Tomar.
11-Man Squad No.2 – Basit Orya (Captain), Mudassar Iqbal (Vice-Captain), Sachin Mandy, Romal Barakzai, Gaurav Singh Rathore, Ujwal Gadiraju, Asghar Amarkhil, Sasanka Sanka, Safi Rahman, Brijesh Prajapati & Thusitha Ratnayake.