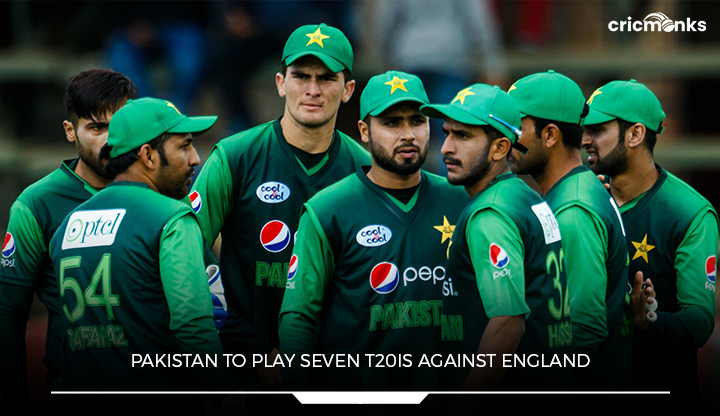 Pakistan have been incredible in the shortened format for a while now, and they are trying to maintain their good track record by hosting some T20 games right before the start of the T20 World Cup. The PCB has now confirmed a seven-match T20I series against England to be hosted in Lahore and Karachi later this year. They have decided to cut down the number of venues to only two. 
England will tour Pakistan after a long gap of 17 years in the months of September and October as the series is scheduled to begin on the 15th of September. The dates of the games, unfortunately, are still to be announced. Pakistan drew a raucous atmosphere at Multan Cricket Stadium previously this summer while they welcomed the West Indies for an ODI series, marking the country's return to international cricket at the site after a more than a decade exile.
It is also understood that the board is also considering small stadiums in Pakistan like Multan and Faisalabad to host some of the matches in the series. They have decided to go with the only two stadiums in Lahore and Karachi at last. It is quite hard to manage large crowds while hosting series after a long gap in smaller venues. So, they decided not to host in Faisalabad and Multan and insisted on going with two of the bigger grounds.
"Karachi and Lahore are the two main venues for the series and Rawalpindi has been added as a backup as well. But with England coming to Pakistan after 17 long years the conclusion is that there will be big crowds even in Karachi and Lahore for the matches," a source said.
Pakistan Will Host England for Three Tests after the T20 World Cup
The Pakistan team is fresh off a Test series loss against the Australian side, which was highly disappointing for them. They will also be traveling to Sri Lanka for a two-match Test series in the coming month. The PCB is giving more concentration towards the limited-overs these days, and their performances in the longest format were on a dip. For that reason, they will welcome England for a three-match Test series after the conclusion of the T20 World Cup in November, and the PCB has opted to stage the Test series on smaller grounds such as Faisalabad and Multan.
"During the available time the smaller venues will be prepared for the test matches," the source added.
The Pakistan Board expects the English team to arrive somewhere between July and August to confirm the dates and venues for the T20I series.