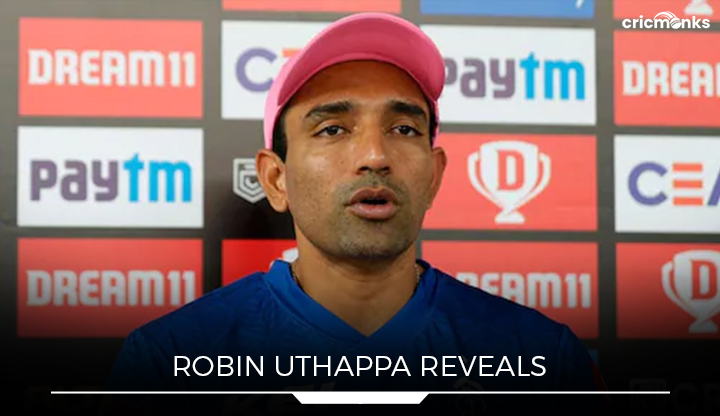 Robin Uthappa has represented India for almost 10 years and he has made a mark for himself in the limited-overs format. He was a part of the IPL from the first season itself and represented the Mumbai Indians in the first season. He was later transferred to Royal Challengers Bangalore during the second season of the Indian Premier League. He had an average outing and managed to score 175 runs playing 15 games for the side in IPL 2009 which included one-half century as well. It was in the same year that the RCB made it all the way through to the finals of the competition. 
Uthappa has now revealed that he was not at all comfortable during the second IPL season as he went through the worst phase of his career during that time. He came back strong in the second season in 2010 and he managed to score 374 runs from 16 games with an average of 31.16 and an astonishing strike rate of 171.55. The season included three half-centuries with an unbeaten 68 to his name. Uthappa revealed the kind of mindset and breakdown he had to face during that time. He was going through depression during that season and he fought his way back from it to be in the kind of space he is in now.
I didn't play well even for one game that season: Robin Uthappa
"I was going through a personal crisis at the time, and I was extremely depressed throughout my first season with the RCB." That season, I didn't even play well in one game. The only game in which I performed well was when I was discarded and re-selected. I played as if I really needed to do anything in this game. Someone from MI had warned me that if I didn't sign the transfer papers, I wouldn't be able to play for MI in the XI." Uthappa told in R Ashwin's youtube channel.
"I feel like I played at RCB's best period." It was a time in IPL when the first year was a lot of fun since everyone was just getting started. I believe it grew significantly after the second year. So there I was with Zaheer Khan and Manish Pandey. I was one of the first persons in IPL to be moved. It became incredibly challenging for me because my allegiances were entirely laid out with MI at the time. "It happened a month before the IPL, and I refused to sign the transfer papers," he says. he added.