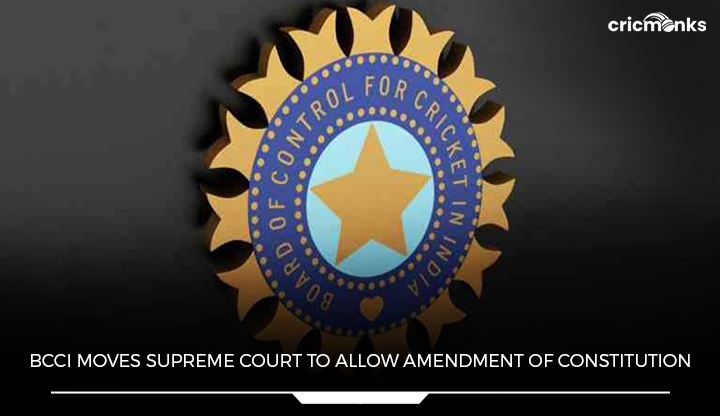 The Board of Control for Cricket in India (BCCI) filed a move with the Supreme Court, seeking an early hearing on a petition for authorisation to amend six board regulations. The matter is now expected to be addressed quickly. BCCI President Sourav Ganguly's term has been prolonged, and his mandate, together with Secretary Jay Shah's, will finish in September 2022. At the Annual General Meeting (AGM) 2019, the BCCI General Body proposed six amendments, one of which was to modify Rule 6 of the Constitution, which prevented BCCI and state board executive officers from remaining in those posts for more than six years in a succession.
According to current statutes, anybody who has maintained a role in the BCCI, a state cricket organization, or any mix of two have to go through a mandatory "cooling off phase" of 3 years after spending a total of six years in charge. Throughout this period, they are not authorized to participate in a governmental authority or the BCCI. This basically prevents the current BCCI appointees from taking any posts within the BCCI or any board certification for the next three years.
Jay Shah has been a member of the Gujarat Cricket Association since 2013, while Ganguly was the head of the Cricket Association of Bengal (CAB) from 2014 till his appointment to the BCCI. Their career is now formally prolonged because the Supreme Court has still not considered the case for altering the regulations or given any directions for their dismissal. The suggested technique would also alter BCCI's six-year term limit. The amendment allowing the BCCI department to serve in state organizations was tabled at the AGM. The suggested reform would also end the six-year term limit for the president and secretary of state organizations.
According to the application before the Supreme Court, "the provision contained in Rule 6.4 applies to the eligibility to contest the election and not the continuance of an elected person who is already elected before the commencement of disqualification, the general body has, in its wisdom, thought it necessary to amend the said provision so as to ensure that in the fresh elections after 3 years, the BCCI is not deprived of the experience gained by the individuals in the state association."
Other suggested amendments would allow BCCI office-bearers to undertake "supervision, direction, and control" over the organization's daily operations, which were previously entrusted to "professionals in both cricketing and non-cricketing concerns" under current laws. Following the guidelines of the Justice Lodha Committee, the Supreme Court ordered the drafting of the BCCI Constitution in 2018 with the purpose of "removing political interference and allowing professional sports professionals to have control of the sports organization."